Hunters and shooters need the best long range rangefinder. Here we have the best picks of long range rangefinders. It is a good tool for improving your game. Also, it will make your experience more enjoyable. Our team has shortlisted some of the best products of long range rangefinder in a wide price range.
Our review of the best rangefinder will make your decision easier to find an outstanding device. We have gone through dozens of range finder reviews to make a good list. 
Read the detailed review here.
Top picks
★★★★★
Vortex  Ranger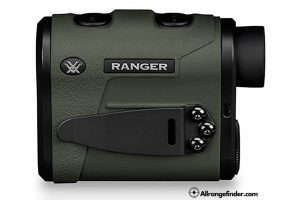 6x magnification
Weight 12 0z
1800-yard

★★★★★
Leupold RX 2800
7x magnification
Weight 7.9 0z
2800-yard

★★★★★
Sig Saur Kilo 1200
4x magnification
Weight 5 oz
1600-yard
So if you are a first-time buyer and have any budget, this list of range finders is going to give you the most powerful and reliable tools. And you may choose any of the models, and they will get the job done perfectly.
Have a look at our top picks.
Best Long Range Rangefinders
| RANGEFINDERS | RATINGS | PRICE |
| --- | --- | --- |
| Leupold RX-2800 | ⭐⭐⭐⭐⭐ | |
| Vortex Optics Ranger | ⭐⭐⭐⭐⭐ | |
| Leupold RX-1600i | ⭐⭐⭐⭐⭐ | |
| Bushnell Trophy Xtreme | ⭐⭐⭐⭐ | |
| Sig Saur Kilo 1200 | ⭐⭐⭐⭐⭐ | |
| Gogogo Pro Gs22 | ⭐⭐⭐⭐ | |
| AOFAR Rangefinder | ⭐⭐⭐⭐⭐ | |
| Visionking | ⭐⭐⭐⭐ | |
 1.

Leupold RX-2800 TBR Laser Rangefinder
Pros
OLED display

Waterproof

TBR technology

Quick & Very accurate

Maximum range

Best quality optics
This device provides ½ yards accuracy with 7X magnification. The display is very easy to read. The waterproof device has an aluminum housing. It has a beautiful interface with black/ gray texture slip resistance rubber armor. 
Leopold Rx 2800 is among best hunting rangefinders.
It has a wider objective lens and power status indication. The RX-2800 provides a true ballistic range. Furthermore, it has a line of sight optional mode. It is the best long-distance rangefinder.
Key Features
Now it's quick and easy to target small objects with a new alpha IQ ranging engine. The angle of shot and rifle ballistic is taken into account with the True ballistic range technology. Therefore, it always helps in perfect targeting.
The continuous scan mode helps a lot while the target is moving. This device can measure in yards and meters as well. Its minimum yard calculation is 7 yards. It is the best option for the range between 2000 and 3000 yards.
Specifications
Magnification 7x

2800 yard range

Reflective range of 1300 yards

CR2 battery 

Objective lens 27mm
2. Vortex Optics Ranger- Best 1 mile Laser Rangefinder
Pros
Easy to use and convenient 

Long-range

HCD mode and LOS mode
Cons
The texture is not attractive
The vortex has a very long range. Plus, a vortex is all-weather resistant and capable of sighting distant targets. Also, it allows you to easily aim at the prey that would normally be too far away. 
Further, the lens of this vortex rangefinder has a waterproof coating, so rain and snow won't interfere with your field of vision. Bow rangefinders of the vortex are easy to use, and it comes with various innovative features.
And You will truly appreciate the advanced ballistic compensation setting that will help you determine the distance and pressure. A handheld rangefinder with angle makes your task easier.
Key Features
And as well there is a mode designed for use with a bow to scan the area to ensure that you don't miss any potential targets. Consequently, the bow hunting ranger 1800 has an illuminated display and an incredibly intuitive menu. This ranger is capable of ranging up to 18,00 yards easily. Also, three brightness settings allow the display to stay visible in every condition.
Besides, the primary HCD mode displays an angle compensated distance that is perfect for the majority of hunters. And the advanced LOS mode provides you the option to calculate long-distance shots with increased precision.
Other than that, the lens of the range finder is multi-coated that delivers the optimal light transmission. The texture of the Leupold yard rangefinder is rubbery armor for a secure and firm grip. Lastly, the neck lanyard and removable utility clip make the ranger handy. Plus, it is the best long range distance rangefinder that is compatible with a tripod adapter.
Specifications
Easy to use, Fog and waterproof

The range is 1800 yards (1mile) and has an Illuminated display.

Primary HCD mode and Fully multi-coated lens

6x magnification
3. Leupold RX-1600i TBR long range Rangefinder
Pros
Angle calculation is accurate

6x magnification

1600 yard-range
Cons
No back target selection priority

High price
Leupold RX-1600i TBR laser rangefinder is one of the best options for rifle hunting, and it is our premium choice as well. This rangefinder is indeed for those hunters or rangers who pay more attention to get the best features they need.
Key Features
Leupold is the best archery and longrange rangefinder with angle compensation.
Other than that, you can easily see the 17.5mm eye relief, bright red OLED display. Besides that, it has 6x magnification for targeting accurately.
It also has a scanning mode that helps you track easily as the target moves across the field. At last, the angle compensation of this bow hunting rangefinder can improve your confidence and shot. It has above 1500 yards range.
Specifications
100 percent waterproof and Fog proof

True ballistic range

3 recital options and Scan mode
4. Bushnell Trophy Xtreme Laser Rangefinder with Arc
Pros
Comfortable to use

The multi-coated lens with 20mm objectivity

One push-button 
Cons
LCD is difficult to read in low light
Bushnell is one of the famous brands of laser rangefinder for target shooting. Many customers reviewed this rangefinder with positivity. It has 1-yard accuracy. Bushnell trophy is for improving the hunting experience. Plus, this item will give you the precise distances on reflective targets up to 850 yards and delivers 4x magnification.
Key Features
Moreover, you can simply touch on one button and measure the accurate distance. Besides that, it is easy to navigate. Bushnell's field view is 430 feet from 1000 yards and sports a 20mm objective lens and multi-coated optics.
And that's not all, and it has long eye relief that makes it easier for eyeglass wearers. Bushnell has a CR-2 battery, and it automatically shuts off after a few seconds as a result saves battery power. Further, you can easily switch between various modes.
This 1000-yard rangefinder device is rainproof, so you can still use it when the weather is not pleasant. Moreover, this rangefinder with a ballistic calculator will make your job easier.
Overall, it is an easy and comfortable long range rangefinder with the best specs that will get you one step close to hunting. Lastly, the housing of the rangefinder is armored with rubber, so you can enjoy a safe grip. 
Specifications
1000-yard range

4x magnification

20mm objective lens

Multi-coated optics
5. Sig Saur 4×20 Kilo 1200 Laser Rangefinder
Pros
Digital processing engine

Spectra coat for a better view 

High speed and accuracy

Compact design and durable casing
Are you looking for a rangefinder that has the latest technology? We recommend sig saur laser rangefinder because it satisfies every aspect of technology. Sig Suar easily qualifies to be one of the best long range rangefinders in the market for long range and target shooting.
Key Features
Further, this laser rangefinder 1000 yards has the most efficient and fast digital signal processing engines that enhance the watching experience. Also, this rangefinder is equipped with lightwave DSP while it is capable of reflective images up to 1600 yards. The long-range is possibly done by using the hyper scan technology, which ranges up to 4X magnification.
Lastly, the amazing field view ranges up to 1200 yards and has an eye relief of 24 mm. Although the exit pupil diameter of around 5mm. So, it provides a clear view.
Specifications
Magnification 4x

Reflective images of 1600 yards

Eye relief 24mm

Amazing field view of 100 yards
6. Gogogo Pro Gs22
Pros
Auto shut off 

Slope correction rangefinder

Compact model
Cons
No tripod mounts

Not water-resistant
It is one of our top choices for the best long range rangefinder for the money. It has all the features that you need while hunting or shooting. However, it can detect small or large objects up to 900 yards away. We guarantee that it will give an accurate range within 1 yard.
Key Features 
However, you will be impressed by the features of the golf rangefinder. Also, it will give you a better view of targeting your surrounding area. Unfortunately, this rangefinder screen is hard to see in the light, although the viewscreen is bright for easy reading.
Moreover, gogo has three different modes of operation. Plus, it is the best long range laser rangefinder with one normal scan mode for general applications without continuous scanning. Besides that, scan mode helps you measure the speed of an object up to 300 km/h. It has a JOLT technology that helps you to lock on the target exactly. Other than that, the gold model will enable you to see the pins 170 yards away. Lastly, it has a flag lock feature that can reach up to 350 yards. Further, these features will help you to enhance your performance.
Specifications
Targets objects from 900 yards away

JOLT technology

Range up to 1 yard

Flag lock

Speed is 300 km/h
7. AOFAR Hunting Rangefinder
Pros
Auto-shutoff 

Continuous scanner

Waterproof
Cons
Less accuracy

Tripod screws not available

Poor customer service
Moreover, it has a speed mode for detecting the speed of moving objects up to 300 Km per hour. Further, it has a scan mode with a continuous scanning feature, while the range mode will distance you to any object you select.
Key Features
Other than that, the fog mode of the Aofar rangefinder improves targeted detection when there is a lot of water. Besides that, the AOFAR rangefinder is the best rangefinder for 1000 yards comes with a battery and a carrying case. 
But it has no screw to connect to a tripod. So, all the measurements are handheld. AOFAR is the best long range shooting rangefinder. 
Additionally, it is the best 1000 yards rangefinder for money. But you have to make the angle calculations. Lastly, the auto-shutoff is a nice feature in this rangefinder that will prevent you from accidentally leaving it on.
Specifications
1000 yard's range

Auto shut off

Detects moving objects up to 300 Km per hour

Water and fog proof
8. Visionking Rangefinder for Hunting
Pros
Fast and accurate rangefinder

Lightweight and water-resistant body

Replaceable CR2-3volt battery
Cons
The display is not clear

The minimum distance is high
This tool has perfect features to detect the object distance up to 650 yards. Also, Visionking has a continuous scanning function to concentrate on the task. Further, it uses an invisible infrared beam to detect the distance. Visionking is one of the safest rangefinders in our review. It is the best rangefinder for shooting.
Key Features
Nevertheless, this rangefinder has three different modes of operation. The first mode is for rangefinding in bad weather. So it will accurately detect the target in rain or foggy weather as well. Although there is no speed detection or angle detection, Visionking detects objects quickly. Visionking is the best rangefinder for distance shooting.
On the other hand, this rangefinder is lightweight and water-resistant as well. Unfortunately, for some reason, the target has to be several yards away from the device. And in the bright light, the display may be a little hard to read.
Lastly, Visionking is the quick shot rangefinder.
Specifications
6×25 rangefinder

650 yards measurement

Accurate and quick detector

Continuously scans

Uses invisible infrared beam
Buying Guide
Here we have a quick guide for buying a rangefinder.
FAQ's
Which is the best rangefinder for long range shooting?
Some of the best rangefinder for long range shooting are Vortex Optics Ranger Laser Rangefinders, Leupold RX-2800 TBR, Visionking rangefinder for hunting, and Leupold RX-1600i TBR Laser Rangefinder.
Is a rangefinder necessary for long range shooting?
Yes, as long-range rangefinder can measure the exact distance. And they are good for enhancing your skills. So, the rangefinder brings perfection to the shooting. Some of the long range rangefinders are expensive, but we have the affordable rangefinders mentioned in our review above.
Are vortex rangefinders good for long range?
Vortex is one of the best brands for rangefinders, and you can expect a vortex with excellent glass quality. Also, vortex rangefinders have a super clear display. And they are fully multi-coated lenses. It has an adjustable diopter for precise focus as well. Therefore it is the perfect choice for hunters.
Conclusion
Now that you have read our reviews of the best long range rangefinder, we hope you found the perfect rangefinder. Moreover, our review's best long-range rangefinder has high-quality features, angle detection, and angle correction. 
We recommend buying Vortex Optics Ranger Laser Rangefinders and Leupold RX-2800 TBR. These rifle laser range finders target quickly and have several modes.
Besides that, no matter which device you choose, it will make your targets accurate.
Thank you for visiting our website; we hope that our reviews were informational and helpful. If you have any recommendations, comment down below!